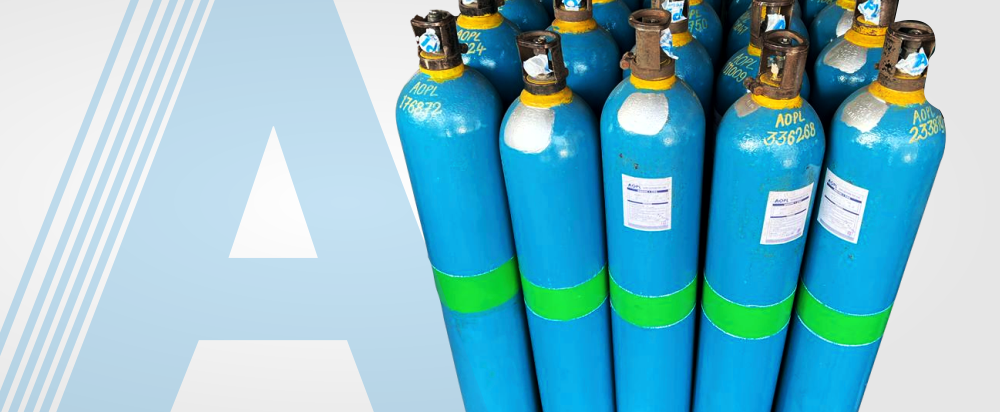 AOPL Argon/oxygen blends are most widely used for conventional and pulsed spray transfer on clean (little or no scale or residual oil), plain Carbon and Stainless Steel. These blends, typically 1, 2 or 5% oxygen, provide good arc stability and very low levels of spatter and fume. Higher levels of oxygen will also increase puddle fluidity that may make out-of-position welding more difficult. Generally used for welding heavy section Carbon Steel for farm equipment, military transports, ships and automotive assemblies. These blends are also used for spray arc welding of both ferritic and Austenitic Stainless Steel components.
Product Identifier:
Argon Oxygen Mixture,
Other means of identifications:
AR/O2, Compressed AR-O2 Mixture, Argon Oxygen Mixture.
CAS Number:
Ar 7440-37-1 O2 7782-44-7
Flammability:
Non-Flammable
Mode of supply:
Gas cylinder / Liquid Cylinder
Uses and application by industries:
Some of the commonly used ratios are as follows:
ARGON 99% - 1% OXYGEN
Used for spray transfer on Stainless Steels.
ARGON 98% - 2% OXYGEN
Used for spray transferring stainless steel.
ARGON 95% - 5% OXYGEN
Provides a more fluid but controllable weld pool, most commonly used the argon-oxygen mixture for general Carbon Steel welding.