Cryogenic Tank Maintenance & Services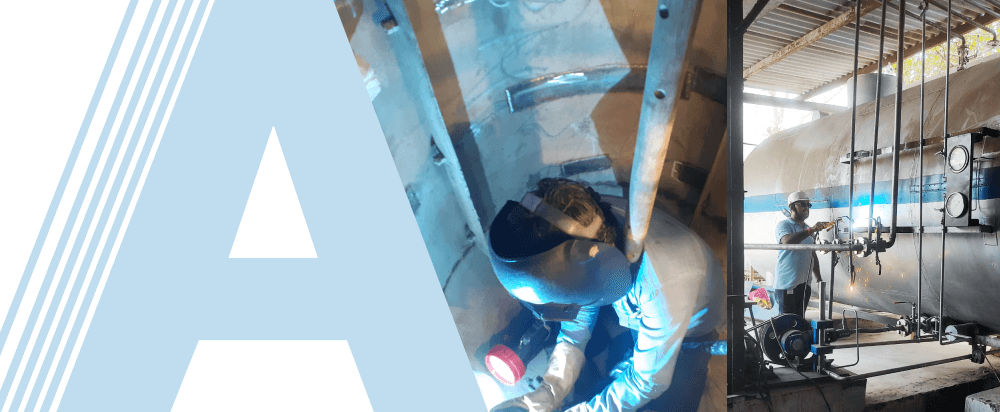 We at AOPL offer a full line of services for Repair, Evacuation and Refurbishment of Cryogenic Storage Vessels, Liquid Cylinder, Vacuum Insulated Transport Tanks, Vacuum Insulated Storage Tanks and Vacuum Jacketed Pipelines. We have the capacity to completely replace all piping, valves, gauges, and other components on your cryogenic tanks. We at AOPL Service, Evacuate, Vacuum test and Pressure test any model/make Vaccum Containers with the help of our high-quality workmanship, Vacuum Pumps and Technical Team.
Services offered by AOPL for Cryogenic storage tanks / vessels & Liquid Cylinder repair as follows:
Tank / Liquid Cylinder Inspection
Sand Blast & Final Painting Work
Evacuation of annular space.
Inspect Piping Support.
New Piping, Valves and Components.
Reconditioning/Replacement of Cryogenic Valves, Relief Valves, and pipeline.
Replacement of O-Rings and Seals.
Removal of moisture and impurities from Cryogenic Vessel.
Helium Leak Test & Purging.
Vacuum Holding test for Outer Vessel.
Pressure Test of Inner Vessel.
Leak Check for Cryogenic Tank pipeline and Vaporiser Coil.
Replace Tank Safeties.
Set Pressure for TRV and SRV.
New Liquid Level Gauge.